about us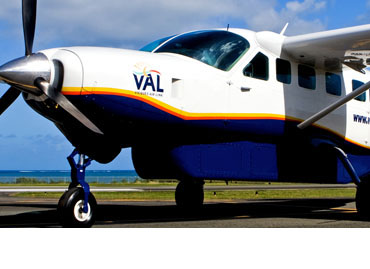 Flying to Paradise
Our mission is to make everyone of our flights a delightful experience.
Located in the beautiful island of Vieques and with more than 30 daily flights to several cities in the "big island" of Puerto Rico, Culebra and the US and British Virgin Islands, Vieques Air Link is the perfect way to enjoy our Caribbean attractions and make the most of your trip.
Our airline counts with a highly qualified group of pilots, certified mechanics and more than 60 employees committed to give each one of our passengers the best possible service and a delightful experience.
Vieques Air Link is an FAA Certified Air Carrier, founded in 1965, who also offers personalized charter and cargo services for those looking for even more convenience.